From June 11th till June 15th Europe's Business Festival for Innovation and Digitization took place in Hannover, Germany – CeBIT 2018. This year CEBIT represented an entirely new approach and covered the digitization of business, government, and society.
2800 companies participated in the exhibition;
over 600 specialists spoke on ten stages;
130 000 people visited the event.
ISS Art represented by Ivan Orekhov, CEO, Ilya Pikho, Head of Customer Service and Maxim Drozdov, Senior Project Manager visited the exhibition. It was the first time our company took part in CeBIT.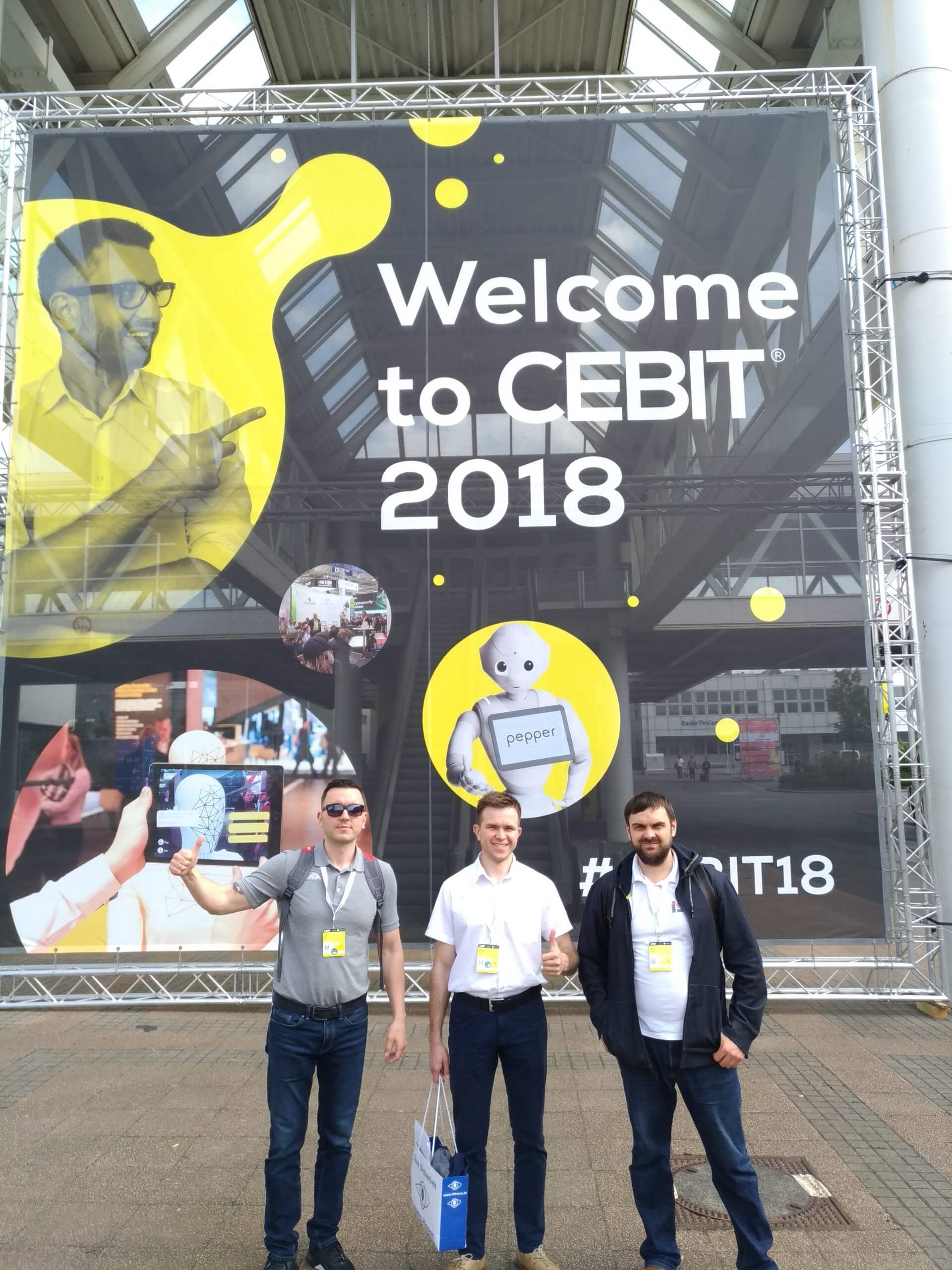 "After show" results
The main objectives of our visit were:
Generating leads,

Establishing business connections,
Maintaining partnership relations.
We have visited halls for VR/AR, IoT, Salesforce, IBM, etc. For 4 days we had more than 50 meetings with potential customers and partners, among which there were Etton, Atlassian, IBM. Back home we continue the discussion of potential projects with 10 companies.

To demonstrate our expertise to potential customers we presented two projects: AR Office and Remote Assistant.AR Office application enables users to detect a person's identity (an employee in the company's office) and get some additional information about the person. The application Remote assistant connects a user with a qualified expert via a video chat.
We have established more than 30 business connections with large IT companies including SalesForce, Zabbix, and TrueConf.

During the visit, we had a chance to discuss our current questions with our customer who also took part in the exhibition. Since 2011 we have been working with this customer on the project of

a prognostic solution

.

 It is a unique solution which provides reasonably accurate forecasts of equipment malfunctions for 3 years ahead.

Visiting CeBIT 2018 has been very important for our new beginnings. We are ready to start new projects and are open to new business relations.